2016静安区高中二模解析之阅读C篇
| | | |
| --- | --- | --- |
| 发布时间:2016-05-17 | 作者:高考项目部 | 来源于:昂立外语网站 |
牛刀小试
( C )
The Federal Communications Commission (联邦通讯委员会) (FCC) Chairman Kevin Martin just relaunched the formal review of media ownership rules. The agency's "Further Notice of Proposed Rulemaking," issued July 25, is vague, but its intention is clear: to let a few giant media corporations swallow up more local television channels, radio stations and newspapers in a single market. Martin's main target is the ban on "newspaper-broadcast cross-ownership" that prohibits one company from owning the major daily newspaper as well as radio and TV stations in the same area. He'd also like to allow one company to own more than one TV station in smaller markets, and more than two in the largest cities. A few powerful firms in major cities have won waivers (弃权) to the ban, or at least delays on enforcement, but those are the exceptions.
That Déjà vu you're feeling is because the FCC tried to push through the same rule changes in 2003 under then-Chairman Michael Powell. In response, millions of people --- encouraged by groups such as the National Rifle Assn. and the National Organization for Women --- contacted the FCC and Congress to voice their opposition. The FCC approved the rule changes anyway, only to see them nearly overturned by Congress and then rejected by the courts. Despite the overwhelming public opposition, Martin's latest attempt to eliminate cross-ownership rules is driven by the massive lobbying (游说) of a cartel (企业联盟) of second-tier big media companies specializing in newspaper and broadcast station ownership, such as Gannett, Media General and Tribune. Their motive is bigger profits.
But what's good for Big Media's bottom line isn't always good for the rest of us. The first victim of "media company towns" would be journalism. When one firm owns most of a city's news outlets, who needs a bunch of competing newsrooms? Investigative reporting and extensive local coverage requires a costly staff. It's far cheaper to syndicate (出售给多个媒体) fare from headquarters than to support a diversity of local voices. If your readers and viewers don't like it, where else are they going to go?
Once the big chains start selling and exchanging their properties to build up larger fiefdoms (地盘),the already declining number of independent and minority owners will be further squeezed out. Today, just one in five daily newspapers is owned by individuals or companies that don't own any other newspapers. According to the most recent FCC data, fewer than 4% of radio stations and 2% of TV stations are owned by minorities.
Industry and Wall Street publicity says local media can't compete without further consolidation (整合). Yet media companies already enjoy higher profit margins than most industries. They say we must deregulate (解除控制). But radio and TV station ownership is by definition regulated --- these are the public airwaves and there are only so many channels available in a community. The only question is on whose behalf will Washington make the rules: major media companies or the public?
73. The rule on "newspaper-broadcast cross-ownership" intends to ___________.
A. prevent companies from owning both television and radio stations
B. limit a company from owning more than one television station
C. replace giant media corporations with media company towns
D. protect local voices, vigorous competition and diverse viewpoints
74. Which of the following will probably happen if the FCC's rule changes are approved?
A. The government will completely dominate public speech.
B. The public will voice their strong opposition to Congress.
C. The number of radios and TV stations will decline sharply.
D. The local media competition will be almost eliminated.
75. "Déjà vu"( Line l, Paragraph 2 ) probably means a feeling that___________.
A. a new situation has occurred before
B. a familiar situation becomes unfamiliar
C. the situation has run out of control
D. the situation is better than expected
76. Which of the following is true according to the text?
A. The former chairman of the FCC ignored public opinion with a risk.
B. A company is forbidden to own more than one newspaper.
C. The local news outlets are controlled by independent companies.
D. Media industry used to be an unprofitable industry.
77. Which of the following might be the best title of the passage?
A. Can We Hear More Local Voices?
B. Do We Really Want Big Media to Get Even Bigger?
C. How Will FCC's Action Affect Consumers?
D. How Will Washington Make Media Ownership Rules?
真相大白
73. D 74. D 75. A 76. A 77. B
名师把脉
本文属于新闻类阅读,主要关于美国新闻媒体政策改革。题目主要要求读者对新政策内容、目的,作者的态度有正确的理解和判断。
步步为赢
73. D为信息题。文章一开始就指出Martin的新政策的目的非常清晰:to let a few giant media corporations swallow up more local television channels, radio stations and newspapers in a single market。(大公司吞掉小公司)。而之前的"newspaper-broadcast cross-ownership"意在保护local voices, 从而成为了Martin的main target。
74. D信息题。信息来源于第二段:Martin's latest attempt to eliminate cross-ownership rules。那么,如果Martin的政策得以推行,那么少数巨头媒体公司就会吞噬大量的地方媒体。因此选择D。
75. A推断题。从后面的the same rule changes in 2003可以推断出,该类时间以前也发生过。因此,Déjà vu也就不难理解了---the feeling that you have previously experienced something which is happening to you now。
76. 信息判断题。B显然违背了Martin新政策的意愿:to swallow up the local media。C是Martin的政策意愿,但还不是现状。D信息属于无中生有。A选项信息可在第二段找到:millions of people… contacted the FCC and Congress to voice their opposition.说明2003的rule受到了公众的抵制。因此答案选择A。
77. 考查对正片文章中心思想的把握。本篇主要是对美国新闻媒体,尤其是电(视)台,政策的讨论。从第三段:But what's good for Big Media's bottom line isn't always good for the rest of us以及第四段:The only question is on whose behalf will Washington make the rules: major media companies or the public?我们可以看出作者的main idea是在探讨媒体"以大吞小"是否真的可以为公众带来好处。因此选择B。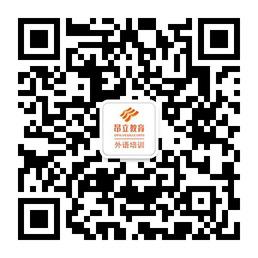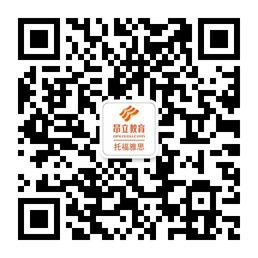 扫一扫,获取更多干货